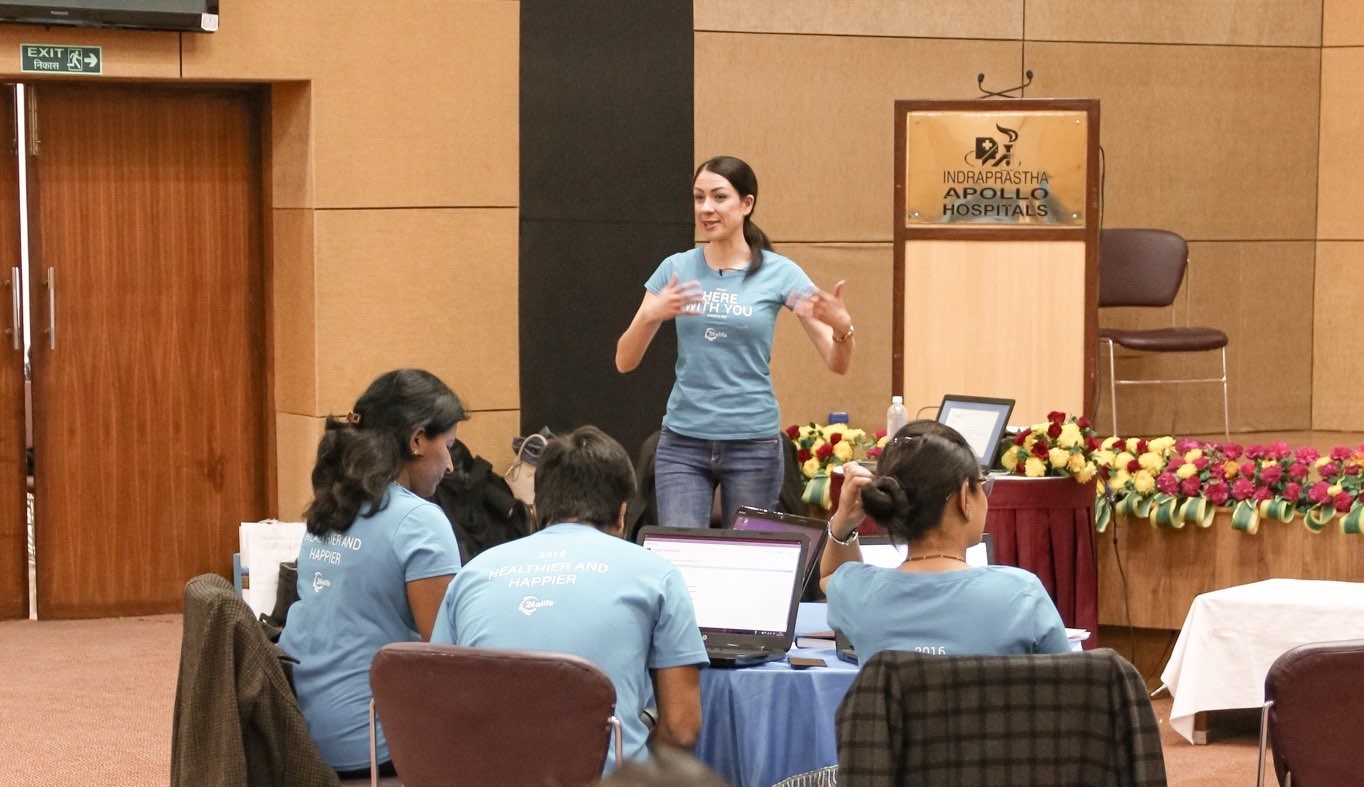 15 Apr

How to Smartly Manage Stress at Workplace

Posted at 12:02h

in

Other

How to smartly manage stress is a universal question and concern of workers and employers globally. It is easy to manage stress at the workplace if we do it smartly. Organizations are putting so much effort into creating a safe workplace but too often psychological safety is neglected. Because too often they don`t know how to approach.

In this article, I will share my story on how I facilitated smart stress management programs for our clients. Let me explain why they turned out efficient.  At 24alife, we developed 90 days Anti-stress program. It is a comprehensive approach designed to understand psychosocial risks and overcome the negative effects of stress.  The program consists of a combination of pre-and post-assessment, onsite workshops, and an individualized app-based program. The goal was to guide participants by small daily tasks to eliminate stress and improve well-being.
90 – DAY STRESS MANAGEMENT PROGRAM
In our first workshop, we performed a well-being analysis so people can understand health scores, mental scores, and physical capacity. Employees received individual reports of their well-being status.
Each participant received an individualized program on the app to follow on their own. Every week we met on short online meetings to enhance motivation and discuss how to overcome difficulties. At our weekly meetings, we nominate a health champion whose role was to encourage the team in a certain week.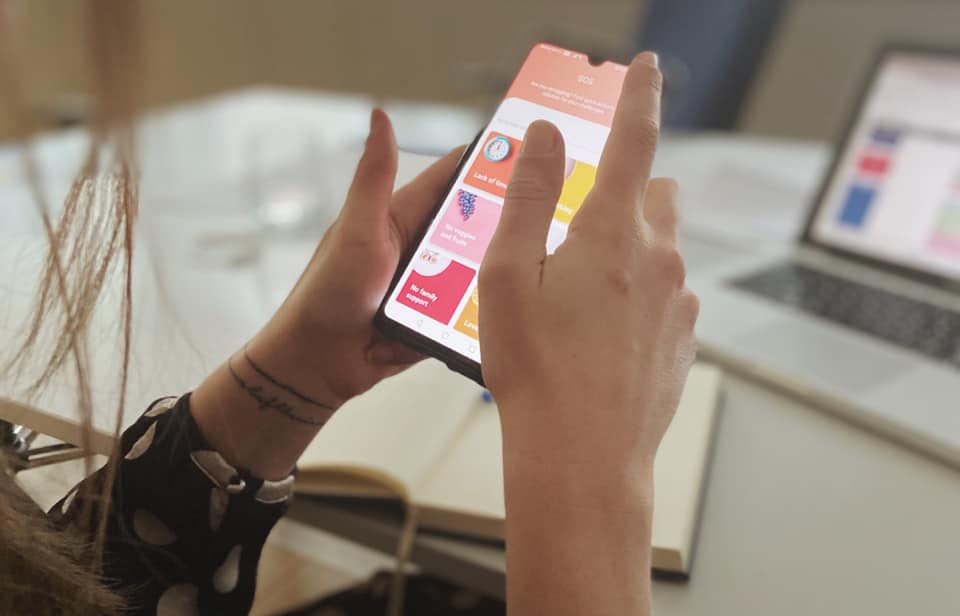 Every 30 days, we organized practical workshops:
Recognizing and managing stress
Efficient communication
Do not feed stress
How to become more physically active
At the end of 90 days, we performed the same analysis – well-being score as at the beginning. We were curious how much progress, and on each area, we made as a group. As well each employee was able to explore his/her own progress.
OUTCOMES OF SMARTLY DESIGNED PROGRAM
Such an approach has turned out very effective. As a result, the engagement from different groups varied from 40-60%, which is pretty impressive. 76% of employees reported they reduce stress and anxiety, 82% increased energy at work. We managed to lower anxiety and emotional exhaustion and increase personal accomplishment. Because all those phenomena are strongly associated with burnout syndrome, so we might prevent burnout or exhaustiveness.
The most valuable result for us was that people report willingness to participate in similar programs, and they were happy with the programs and outcomes. It was great to see the initiatives of health champions. One of the health champions organized a marathon group and we ran half New Delhi`s marathon, for instance. Or they initiate a walking meeting or healthy meal competitions, brought Hoola hoops to work, etc.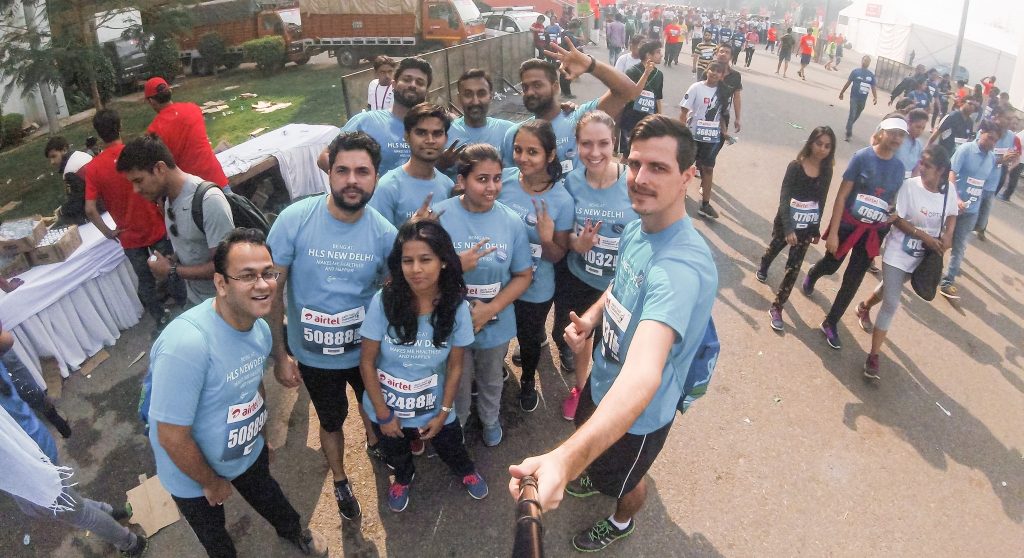 10 TIPS ON HOW TO MANAGE STRESS AT THE WORKPLACE
Understand the needs – perform proper analysis
Invite employees to participate in a program – crate small groups with the same goals and let them motivate each other
Offer appropriate measures – ask employees what kind of measures would be helpful for them
Offer a wide range of intervention- a combination of in-person and online activities
Weekly meetings – organize a short weekly meeting to maintain the motivation and overcome fears and difficulties
Choose health champions to help you engaging participants
Follow the progress and participation  rates – if participation is decreasing do something, at least something
Present the results – present the progress to the management, participants, and others in the organization
Reward – you may reward the participants and health champions, at least with an official certificate of participation
Promote it – all the time.
In conclusion, people bring their highest value to work when they are physically, mentally, and emotionally healthy. However, a combination of in-person touch and online programs turn out effective. At the end of the program, we presented the group results, progress, and other essential information for the organization to understand which KIPs we achieved.
See what our participants had to say after the program.